My friend has worn slides since I've known her (at least three years now) and I have a feeling she's been wearing them long before that. But then she did live in LA for a while and I think sliders are more commonly worn there. After all they do have the climate for it.
Now I'm not convinced myself, sliders make me think of middle aged English men on holiday who wear three-quarter length trousers nicely completed with a pair of Adidas sliders, you know the type. But it seems I am going to have to start changing my thinking because slides are in, yes believe it or not, Topshop, Zara and all the big high street stores are doing them. And the lazy bones in me could be persuaded by most things this easy and comfortable to slip on before I rush out the door.
Now of course just because the big boy brands are stocking them in their stores that doesn't mean we have to buy them, but I think it's my duty to let you know what's out there and for you to decide.
Where I personally may not be able to mentally stretch to wearing a pair of Adidas slides, the Topshop pool sliders may be going in someone's shopping basket sometime soon.
Adidas £19
Zara £39.99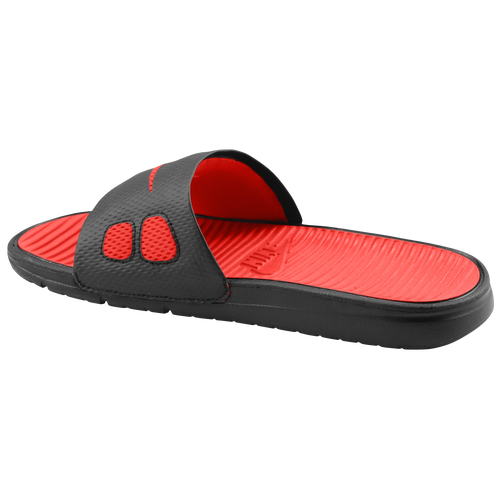 Nike £22
Topshop Unique £55
Chloe £560 Net-A-Porter
Zara £39.99
Still not convinced? Here's some pics of them in situ on some fashiony types.
If I could look as good as Christine from Fash n Chips then I may very well be convinced.
That's it I think I've just convinced myself.
What do you think, could you be convinced to purchase a pair of sliders?
Nat x
P.S Don't even get me started on sock and slides.
Disclaimer: There is nothing wrong with middle aged English men, I just don't want to look like one! Although I must admit I do have a deep hatred of men who wear three-quarter length joggers (sorry).